So you see that thing in the corner?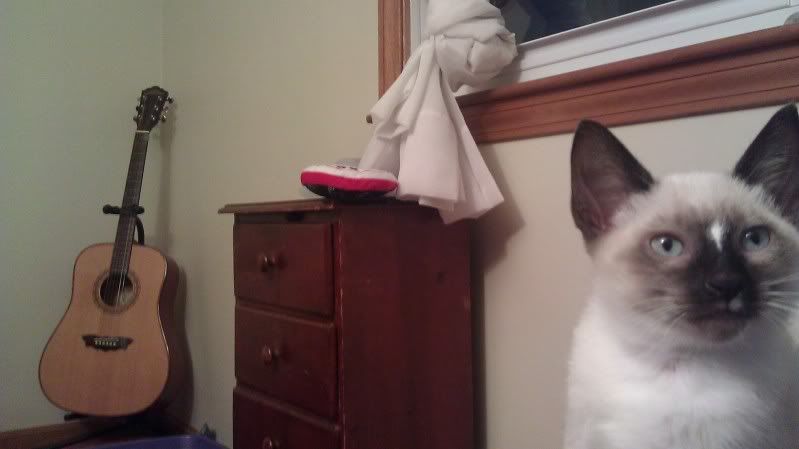 My wife bought it for me for Christmas about 10 years ago. I've hardly touched it. But now I think its time to put down the mindless video games and go for it. I'm 41 for crying out loud! Better late than never...
So are there any other noob late bloomers out here? Anybody who can remember a time when couldn't use your telephone to tune your guitar like I did about 10 mintues ago? If so, how are you doing?
I went out and bought Gibsons Learn and Master Guitar. Any feedback on that?
Lastly, are there any particular excercises that can be done to strengthen your fret hand? I tried doing a tab just now (My Empty Room ~ Queensryche) and there's a nasty stretch there from the 14th Fret to the 9th. It seems like such a struggle to get there, nevermind hold it.
Feel free to offer words of encouragement such as "don't worry it always hurts at first"
(The fuzzy thing to the right of the image is Pearl. She's pretty cool)
-Noah