Best Small Guitars for Beginners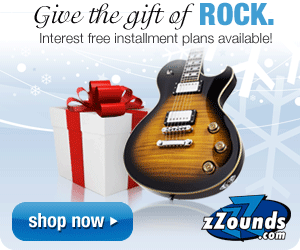 Small classical guitars (guitars with nylon strings) are the best choice for children and beginners with small hands as the smaller size makes them easier to hold, the nylon strings are gentler on soft fingers and the fretboards are wider.

The factor which will have the biggest influence on whether you become a guitarist or not is the quality of your first guitar. Nothing turns a beginner off quicker than a badly made guitar that is difficult, if not downright painful, to play. It's almost impossible to progress if you're hindered by a guitar that, for example, buzzes at certain frets, or whose intonation is out (meaning it will never be able to be tuned), or whose action is so high that it hurts to make a chord.






Here are some small sized classical and acoustic guitars available online with good buyer reviews

_________________________________________________________________________________________


If you have a child just starting out that really has their heart set on an electric guitar, then there are small electric guitars available and the fact is, fingertips will be sore until you build up calluses no matter what guitar you choose so getting your child the electric guitar they want may inspire them more than a classical acoustic.



Here are some small electric guitars available online with good buyer reviews

_________________________________________________________________________________________




Before you buy your first Guitar - tips




Price — You don't have to spend a fortune in this day and age to buy a very good instrument. If you're following my suggestion that you begin on a nylon string guitar, a few hundred dollars will buy you a fine instrument to start out on. The more you can afford, of course, the better guitar you'll take home with you. Remember, the better the instrument, the longer you'll have it. The first good guitar I bought (A Swedish-made Goya Nylon string) in 1967, is still with me. If you're buying a second-hand guitar, ask yourself why it's up for sale.

Brand — It's easy enough these days to research brands. There are so many well made guitars now, from many different countries. Modern technology has made that possible. Use the Internet and consult our forum and others to get advice on what's what.

Workmanship — I'm not talking about an expert opinion here, I mean look for obvious flaws, like: jagged edged frets, poor finish, machine heads that squeak and don't turn properly etc.

Straight neck — It's easy enough to sight down the length of the neck. Hold it up flat, get your eye as close to the nut as you can and sight down the edge of the fretboard toward the body of the guitar. It should be nice and straight. If you see any kind of bowing, twisting or warping, forget it.

Action — A word used to describe the distance that the strings are from the fretboard. This can be adjusted to a degree, but guitars with very high action should be rejected.

Tone — The guitar should ring when you strike a note and it should take a while for the note to fade. Brand new guitars in the shop should have new strings on them, so if they don't ring, or the note dies away quickly or suddenly, forget it. You'll probably never get it to sound good.

Playability — The most important factor of all. Even if you know very little about playing, does it feel good in your hands? Can you slide your hand up and down the neck without feeling any nasties — like fret edges or rough finish? Can you get some kind of vibe for it? Could this guitar become your friend?